Message from The President
Welcome to / Bievenue à Edo People Association of Montreal, Quebec, Canada. Our Association is a Montreal based Community enhancement organization established on the cultural principles of Great Benin Kingdom.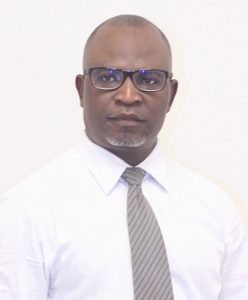 On this website you will preview the cultural heritage of Edo people whose Great Benin Kingdom flourished from 900 BC until the year 1819 in the West African Coast regions of Atlantic with its headquarter in the present day Edo State of Nigeria.
Please join this organization in body and spirit to revitalize and propagate the exotic culture of Edo people; there is an adage in Bini language and when translated to English, says that new roads are constructed to look for old roads. In relative terms the norms of today's world is rooted on the cultural foundation of old society.
Let us emulates what is good in other culture and apply it to enable future generations grow up today in a civil and pleasant society.
This is a non-profit and charitable organization that depends on contributions from people like you to execute its objectives, programs and initiatives. Kindly help our mission with your time, knowledge and donations.
In the light of the foregoing, I would like to appeal to each and every member to be a good ambassador of this organization, and respect one another and the authority of the land that accommodates you. Respect is mutual; it is one of the credence that guides Edo People to strive for excellence in human relation. Your character bears characteristics of either fragrance or odor that makes it attractive or repulsive. It reaches your destination before your arrival and alerts people of your coming. It enables people look forward with smile and an open-arms-gesture to say welcome on your arrival; or, with frown and who invites you attitude. Please modify your character if otherwise, and let it be like an attractive fragrance that permeates the air with elegance.
To all Edo indigenes, be aware that the well being of Edo people is not relative to singing praises of Edo people past glory; but building a strong Edo economic foundation today for tomorrow.
I compel you as a human being to embed civility; simplicity; and the golden rule of "do unto others as you would have them do unto you" in your character and become role model in anywhere you may be.
May the land, grass, and trees of Canada provide for you; may the hills and mountains of Canada caress you; and may the rivers and waters of Canada bless you.
Osa Osifo
President
Who we are
The Edo People Association of Montreal, Quebec, Canada is a charitable, cultural and non-profit Community enhancement organization. It was established on the 24th of October 2004 when over five hundred Edo indigenes residing in the city of Montreal, in the Province of Quebec, Canada assembled in LaSalle Borough and decided to form an organization that will propagate the cultural heritage of Edo people within the main stream of Canada society.
While Canada is in the forefront as a contemporary society through filtration of various world communities that is arriving Canada shores; it was deem necessary that the Edo people's culture, who's Benin Kingdom held sway for over nine hundred years in the West Africa rainforest should also be of significant in the global Village that Canada is creating. Contemporary society is a melting pot of civilization; and when some culture, traditions, and values are completely relegated, the civility thereof will lack its essence and would only be a mirage.
Membership of Edo People Association of Montreal, Quebec, Canada is open to all Edo indigenes who resides in Canada and have their root in the present day Edo State of Nigeria; to every other person(s) who have affinity to the ancient Benin Kingdom; and, to anyone who subscribes to the Association's aims and objectives.
All members have equal rights and share of responsibilities, however the general assembly of the organization elects its executive committee every two years to carry out the day to day administration; and do analysis of all deliberations and make recommendations and decisions favorable on behalf of the Association.
Edo Cultural Heritage at a Glance
Language:
In Edo people's culture, language was the first technology developed by human being and every other creation in the universe. Edo people believed that every living thing and matters in the universe have ways and means of communicating, or a language. Edo language is the language of God and spirits; it was the language the creator spoke to bring about the universe and all its elements and compositions.
"I would rather serve and worship my God in the Edo people's way; I will sing songs of praise to my God in Edo language and custom; unless is proven to me that my God does not understand the Edo language." -  Oba Akenzua II N'Iso N'Orro of Benin Kingdom.
Spiritualism:
Edo people are God fearing people whose original religion prior to colonialism is Osagbaye. Osagbaye when translated means God is present in all its creativity. Edo people believed that the creator placed in position of authority different spirits to govern various elements and compositions of the universe. Through these spirits, the creator dispenses knowledge and intelligence to mankind. Edo people marvels, pays obeisance, shows appreciation and gratitude to the creator by honoring these spirits and their jurisdiction. They do so by the several annual ceremonial festivals perform by the different chief priest in supervision of the Oba of Benin Kingdom. Edo people also believe in Enikaro - the spirit of the ancestors who is regarded as Saints that intercedes for the living with the spiritual or mystical world.
Land:
Edo people postulates that eighty percent of human wealth and necessities are in the earth core beneath its crust. They claimed that during creation, the creator handed a shell containing the earth core and crust to Edo spirit who emptied the content of the shell over void and water that enables habitation of earth. The Edo spirit is the creator's youngest spiritual being, who was very generous by sharing its gift with all its other spiritual brethren; recognizing that its gift is the foundation upon which human existence lies. Thus making Edo spirit the custodian of the earth core and crust; and, Benin Kingdom the centre of the universe.
Art:
Edo people's legacy in artwork is unquestionable; Benin kingdom was the cradle of Arts and crafts civilization. The Arts and crafts guild (Igun-Eronmwon) headed by the Inneh N'Igun Eronmwon of Benin Kingdom have produced the most exotic and elegant work of art that are displayed in most of the famous museum in the world and archives of human development history.
Political Structure:
Edo people through their political and spiritual system were able to maintain and organized a Kingdom that lasted more than nine hundred years in the west-Africa region whose administrative headquarters is in the present day Edo state of Nigeria. They practiced social democracy form of Government where the Oba of Benin kingdom is the head. There are various Enogie/Enojie; Iyase/Iyasele; Otaru; Olu; Ovie; Olorogun; Obi; these are Dukes and Governors who are mostly the descendants of previous Oba of Benin and were administrators of different parts of the Kingdom. There are the Uzama-nihiron (Senators and King makers). There are ministers, chief-priests and service chiefs who control various sectors of Edo society. Some of the Uzama-nihiron also holds ministerial portfolios.
The position of the Oba of Benin and all of the Uzama-nihiron, and majority of the Dukes and Governors is by primogeniture; while the others are by appointment due to intellect and knowledge in the activities of the different portfolio.
Military:
To be able to maintain and keep their Kingdom together and safe, the Edo people paraded the most disciplined and organized military power of its time in West Africa region. They practiced conventional warfare in their military campaign. The Ezomo of Benin Kingdom who is one of the Uzama-nihiron was also the minister of defense.
Moat measuring approximately sixty kilometers in circumference, twenty-five meters wide, twenty meters deep and sixteen meters slippery wall was manually dug and constructed around the ancient city of Benin in 1400 AD for military defense purpose. The moat also serves as drainage system and man-made breeding habitat for crocodile and other dangerous animal.
The Benin moat has been chosen by Unesco as world heritage site, but it is gradually deteriorating and in urgent need of restoration for historical preservation.
Profession:
The Edo people were verse in the following industry: farming, animal husbandry, medicine, meteorology, law, linguistic, palm oil processing; mining, sculpture, arts and crafts; bronze, iron and gold smiting.
Edo people introduced the concept of street light to the world. Prior to hydro generated electricity, Edo people lighted up the streets of Benin City and other Towns by converting the waste products of palm oil processing to light energy.
Sports:
Wrestling and hunting were sports of Edo people. They also have several leisure games like "Akhueh" (marble game) which is similar to bowling; and other brain stimulating games of "Ogiorhiseh", and "Kereh - Uho" etc.
Household Unit:
Edo people are family base conscious where the man is the head of the household. They attached importance and significance to their children, and believe it is better to invest on children because children are the ones that will cater to you in golden years. They believe in marriage between a man and a woman. As to the numbers of women a man can take for wives is strictly at the discretion of the man. Some men marry more than one wife with the intention of having many male children who could help him in his chosen industry, especially farming and palm oil production.
Given Names:
Edo people given names have meanings, and sometimes it is related to the family mood and circumstances surrounding the birth of a child. You can browse some of this names and meaning on this website.
Edo People Unique Morning Salutation:
Edo people have different salutations for every family in the morning. A younger person is expected to greet an elderly person with this salutation first thing in the morning. Ones the youngster greeted the elderly person with this salutation, the elderly person that was greeted would respond by praises and prayers aimed at elevating the energy level and self-esteem of the youngster. These salutations also identify and trace every Edo person's family tree and background, guides and prevent marriages among same family members.
Music:
Edo people being very spiritual believe strongly on the power of music. Music they claim brings serenity to the human spirit and awakens the different spiritual authority of the universe. Some of their music is "Egboor, Ekaba, Ugbah, Ekassa" etc.
Dancing:
Agada, Ekaba, Ekassa, Ugho, Ugborogho, Ugbah, Ugbabonelimin, Karetah, Atilogun, Masquerade are among the various dance of Edo people.
View of the World:
Edo people believes in pleasant and happy coexistence among all human being, and do not condone one society imposing their beliefs and traditions on another society. Their motto in this aspect is "Live and Lets Live."
Festivals:
Due to their spiritualism, Edo people perform several festivals; some are annually, some are relative to the circumstances, and others are relative to the demands of the various spirits in charge of certain jurisdiction of the universe. Some of their festival includes, the New yam (harvest and thanksgiving); Igue and Ugie Ewere (ushering peace and tranquility to the society); Erhimwin-Idu (land sanctification); Enikaro (service to the ancestors or service of the Saints); Ezizah (service to the wind); Ukpogbon (New-year celebration); Marriage ceremony; Izomo (child dedication) etc.
Official Animal
Edo people have the leopard as official animal of Benin Kingdom.
Tree:
Edo people believe the "Ikhimwin tree" was the first tree planted by God, and as such it commands some sort of spiritualism among Edo people. It is also the official tree of Benin Kingdom.
Colour:
The official color of Edo people is red; they claimed red is energy, determination and strength. They also believe that only flamboyant, proud, confident and passionate people wear red colour outfit because it attracts attention.
Diet and Nutrition:
Edo people are not known to be vegetarian, their main diet is organic grow yam, plantain, corn, cassava, beans, nuts, and a lot of edible tropical fruits and vegetables. And for meat they depend on hunted animals like deer, antelope, porcupine, fish and etc.
Places of Interest in Present day Edo State:
Oba of Benin palace; Ogiamien compound; the palaces of some Enogies, Enojies, Otaru, Olu, Obi, Ovie of different cities, towns and villages. Somorika Hill; Okomu game reserve; National Museum; Igun Street; Ogba Zoo; Oba Akenzua theatre and many more.